Welcome to Realm Explorers! In this weekly series, we visit a variety of unique worlds created by talented science fiction and fantasy authors. Enjoy your travels! And d
on't forget to read to the bottom of the post to find out more about each author and see how to purchase the featured book.
Author's name:
Jennifer Silverwood
Title of book and/or series:
Scarred Beauty, Volume 2 of the Wylder Tales Series

Brief summary of the story:
The classic fairy tale of Beauty and the Beast is retold in a Gothic setting where nothing is exactly as it seems and the heroine must be her own hero. In this sequel to Craving Beauty, Vynasha has become prisoner with the other wyld beasts of the castle, but she is not alone. As she discovers the true nature of the other beasts, she learns she must embrace madness to free them all. Vynasha is willing to do anything to end the curse, even if that means transforming into a monster.
Scarred Beauty
Vynasha has become prisoner with the other wyld beasts of the castle, but she is not alone. In the howling darkness her majikal bond with the Dungeon Master, Grendall grows, awakening the dormant power in her blood.
Yet as she discovers the true nature of the other beasts, she learns she must embrace madness in order to free them all. Vynasha is willing to do anything to end the curse, even if that means transforming into a monster.
Burried secrets come to light in this seductive sequel to Craving Beauty, the Gothic retelling of the classic fairy tale of Beauty and the Beast, where nothing is exactly as it seems and the heroine must be her own hero.
Goodreads│Amazon│Barnes & Noble
│
Smashwords
Other Books in the Series
Craving Beauty
Vynasha has spent the last four years tending her mother's roses and looking after her nephew. The fire that killed their family has left her scarred and put Wyll on the brink of death. Soon the first frost will come down from the mountains and she knows this winter will be his last.
Until a strange beggar appears on the road, telling her of the majikal Source that can heal her Wyll. With nothing left to lose, Vynasha braves the forbidden Wylder Mountains to seek out a cure and her fate.
A lost kingdom is uncovered by an equally lost girl, but the castle is not abandoned as she believes. Shadows cloaking unseen eyes watch. Tapestries whisper from the hidden corners, wondering if the one to break their curse has come. And a hungry beast waits, ready to devour her soul.
Goodreads│Amazon│Barnes & Noble│Book Depository
Wolfsbane's Daughter
Wolfsbane and his daughter Resha are on a never ending quest in the Wylder Mountains, to wipe out the wolves who destroyed their village. Before their enemies stole everything she loved, Resha cared for little beyond learning how to be a hunter. After, she learned a hunter must be prepared to fight as well as flee. Now she cares for nothing but revenge.
Until she discovers two majikal humans half frozen in the forest. Resha has a choice, to follow her instincts and leave the strangers to the wolves, or save them. Yet the enemy is on the prowl and there is little time for Wolfsbane's daughter to find safe haven before they are discovered.
Goodreads│Amazon│Barnes & Noble│Smashwords
Brief description of the world or location you created for this story:
Vynasha and her family lived in a mountain village called Whistleande, all that remains of a tiny and forgotten kingdom bordering the Wylderlands. Vynasha's world is almost a reflection of our own, possibly a glimpse into a not too distant past. Her journey takes her into the forbidden Wylder Mountains, a place where nothing but danger and legends roam, they say. What Vynasha finds is a lost realm of cursed beasts and kingdoms.
Book Trailer for Scarred Beauty
If we were to visit the Wylderlands as tourists, what would you recommend that we see or do there?
The Wylderlands is not a destination for the faint of heart. Only the bravest should dare venture here, perhaps with a healthy touch of madness. However, with the right tour guide, there are sights unparalleled to be found. From the enchanted Silver Wood you can follow the river north to the Lost Diamond Caves. Travelers beware, these waters tend to have nasty side effects. Or perhaps you prefer a more leisurely route, take the old road through the pass and to the Lost City, where a beastly Prince dwells.
What dangers should we avoid in the Wylderlands?
A pack of hungry wolves prowl these mountains, though rumor has it these ancient protectors are not ordinary beasts. As fearsome as they are, even stranger creatures roam the darkest parts of the forest. Best not to travel alone, or at night, unless you happen to already be a nocturnal beasty.
Is there a distinct or unusual type of food or meal that we might be served?
Enchantments in the forest lure in unwary travelers, pulling you closer to the lost city and the Beast that rules there. Should you find yourself in his company, he may offer you such strange foods as gooseberry juice served with powkre roast and other sinfully delicious dishes. Best to sample the charla too, and don't worry about pronunciation. These delicacies are not to be found outside Wylderland.
What types of weaponry or fighting styles are common there?
Daggers are a favorite weapon, though swords and other steel of the hack and slash variety is welcome. However, the preferred weapon of choice in Wylderland is tooth and claw.
What types of vehicles, animals, technology, etc. are used to travel in or to the Wylderlands?
Travel is made almost entirely by foot, or paw. No beasts of burden have survived so far north, not with so many apex predators on the prowl. Once upon a time, the people used horse drawn carts. Now the only carts drawn are by what people remain. As most humans have fled their homes, their love for invention and things that tick have also dimmed. Surviving the harsh winters and harsher neighbors has become paramount. Centuries trapped under a curse that likes to lure in maidens and turn them into monsters does put a damper on progress.
What is the political or government structure?

Who is in charge there at the moment, and what kind of leader is he/she?
The wolves who protect the valley and land bordering the Lost City keep their own rules. They watch over the forgotten folk in their village. Once, the Prince's father ruled the land from the Lost City. His increasing fear of majik drove him to madness and a purge of the majikal people under his rule. The protectors fought him, but they were losing the war until the Prince's mother, a Fayere enchantress cursed the land. Her curse would drive all simple folk into beasts, or twisted versions of themselves. The Prince now rules over his crumbling castle, as much a prisoner as the fading spirits within. So now it is the curse which truly rules the people of Wylderland, until the prophesied one comes to free them.
Are there any other unique cultural practices that we should be aware of if we visit?
Depending on your choice host, (and truly there are only three options here) you may be required to either hunt for your food while running for your life, read forbidden spell books while avoiding the wolves in your village or dining while dressed in velvets and fine jewels with a courtly Prince.
Has anything in your actual life inspired the locations, cultures, etc. in your book?
I spent some time in Romania, particularly Transylvania and the beauty of this country left its stamp on me. Some places seem more magical than others, they leave a mark. The Carpathian Mountains slope and tower overhead and are covered by a forest of gorgeous trees. On the roads winding through, you came across villages and passed by horse and carts piled with hay. The land captivated me, especially the old tales about wolves coming down from the mountains in winter to steal sheep, like something out of a fairy tale. Much of the atmosphere and mystery I felt in that place is in the Wylder Tales Series.
What, if any, "hot-button" or controversial topics do you touch on in your book?
-->
This is not your average Beauty meets and falls in love with her Beast. Sometimes the heroine must be her own hero. In our heroine, Vynasha's case, she was already scarred before she was lured to the Beast's clutches. And while she may indeed love him, she has chosen to take matters into her own hands. No "hot-button" topics here in todays' modern era. Just a tale old as time about a scarred girl who learns ugliness is a matter of perspective, and that it's okay to embrace her inner monster to rescue the ones she loves.
Author Biography:
Jennifer Silverwood

was raised deep in the heart of Texas and has been spinning yarns a mile high since childhood. In her spare time she reads and writes and tries to sustain her wanderlust, whether it's the Carpathian Mountains in Transylvania, the highlands of Ecuador or a road trip to the next town. Always on the lookout for her next adventure, in print or reality, she dreams of one day proving to the masses that everything really is better in Texas. She is the author of the Heaven's Edge series, Stay and Silver Hollow.
Website│Blog│Goodreads│Facebook│Twitter│Tumblr
Other Books by the Author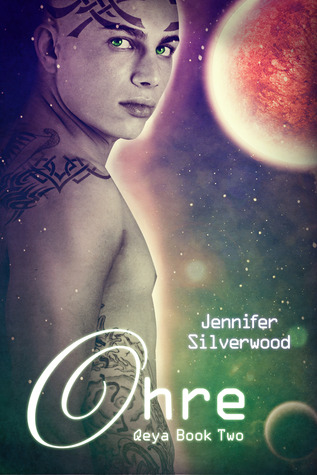 Do you create fanart?
Jennifer is offering extra entries on her tour giveaway and a special giveaway
during the Twitter Chat to one lucky artist! Post your fanart and share with
Jennifer on social media (@JennSilverwood on Twitter and Tumblr and
silverwoodj on Facebook). Look for inspiration and see her posts on Tumblr.
Tour Schedule
December 1st: Launch
December 2nd: Magic & Machines & Nicole's Book Musings
December 4th: Wishful Endings & Falling Leaves
December 5th: Letters from Annie Douglass Lima & fuonlyknew
December 6th: The Silver Dagger Scriptorium & Bloggin' & Writing
December 7th: Mel's Shelves & Book Butterfly in Dreamland
December 8th: Grand Finale
December 9th: Twitter Chat 8-9 PM ET #ScarredBeauty
Tour Giveaway
3 winners to receive ebooks of all three books in A Wylder Tales: Craving Beauty, Wolfsbane's Daughter, and Scarred Beauty (extra swag to US winners)
Open internationally
Ends December 12th
a Rafflecopter giveaway