Book Tour Grand Finale for
What do you hope readers take with them after they've read it?
I hope readers take away that we can each do hard things; that we don't have to let others' imposed stereotypes have sway in our lives or our hearts. Also, no matter where we are, the Lord is aware of us.
"So, this is now my favorite book in the Love Inspired line. . . . Lots of action and adventure kept the pace moving and I couldn't put the book down. Highly recommend!"
Sparrow Hawk
"With its epic scope and beautiful writing, The Express Rider's Lady ranks among the best of Love Inspired books that I've ever read. I'm glad to have discovered the writing of Stacy Henrie."
"I enjoyed the descriptions and characters in this sweet historical story. I've always been a bit fascinated with the Pony Express and how their system worked. Imagining the speed, danger, and dedication these riders experienced is exciting and I loved getting a taste of that."
"This book is pretty much close to perfect. . . . Stacy does an amazing job in writing this era. The setting itself is a character. I really enjoyed this book."
"A great read and page turner. I did not want to put the book down. I had to see of the Pony Express could pull this off. The characters work well together and a nice sweet story."
"As the characters encounter situations both perilous and mundane, they must learn to work together. . . . I enjoyed the banter between the characters, too. The story has a strong faith element, hidden behind the scenes."
"I loved this book. The story was great, and moved along at a good clip. . . . I would definitely read this again, and highly recommend it to anyone who loves historical romance. Hopefully you will love Delsie's grit, and Myles character just like I did."
James Marsden. Photo by JOHN P JOHNSON - © 2015 HBO via Westworld Facebook here

..
Myles Patton is a rider for the newly created Pony Express, riding the trail from St. Joseph, Missouri to Guittard's home station in Kansas and back. And while he has a way with horses, his people skills are a bit lacking. . . . the more Delsie learns to handle herself in the saddle and on the trail, her confidence begins to grow. She's stronger than she ever thought she was—and her feelings for Myles are growing stronger too.
"The Express Rider's Lady by
Stacy Henrie
is such an endearing, heart-warming romance with adventure and the lure of the wild west! . . . Overall I really enjoyed this book. It was easy for me to get lost in their adventure. I honestly didn't want to stop reading! If you enjoy inspirational romance, than I highly recommend you get a copy of this book.
"The premise was not one I had heard of before and, while it did seem a little far fetched, it was fun and interesting. I liked Delsie's determination to make things right with her sister and her willingness to do most anything to make it happen."
"This has to be one of the best Love Inspired books I've read to date. The Express Rider's Lady is just my type of story: a Western journey with a delightful mixture of humor, peril, and tender romance. I truly enjoyed the adventure!"
Express riders had to be adventurers at heart. To face what they did daily, in order to deliver the mail, they must have thrilled at the prospect of conquering danger over and over again. They didn't observe life from the safety of the sidelines—they threw themselves into the fray and made a name for themselves that has endured.
"Fun characters and a wonderful plot, readers will not want to put this novel down. I would recommend this novel to readers of historical romance."
"Like all good romance stories, this one is full of sweet moments and crazy moments too. The trip has a lot of action and the characters are ones you will fall in love with while you are reading. I love the ending of the story! If you're a fan of clean, Christian romance, you will definitely love The Express Rider's Lady."
"Stacy Henrie did a fantastic job of giving her characters depth and humanity. Their stories unfold gently and I felt like I was right there getting to know them. . . . I really loved this book. It was a great western historical fiction."
"Pony Express Map William Henry Jackson" by William Henry Jackson - Illustration: William Henry Jackson, American artist. Text: Howard Roscoe Driggs. Scan: US Library of CongressPhoto image obtained/rendered by Gwillhickers. Restoration by Crisco 1492. Licensed under Public Domain via Commons.
I used a hard copy map, one which included the entire Pony Express trail on it, to mark where Delsie and Myles would be stopping each night. Not only did this help me know which home stations they would be lodging in, but I was also able to see which prominent settlements or landmarks they would pass by on a given day. All the stations mentioned in the book were actually used by the Pony Express.
"A truly sweet historical with some surprising twists and turns. . . . If you are looking for an exciting and romantic reading escape into the Old West days gone by, you should definitely check out Stacy Henrie's appealing story The Express Rider's Lady."
"This was a beautifully written story that involves a lot of adventure, trust, love and experiencing the unknown. . . . Anyone who enjoys reading historical fiction with adventure and romance should read this book. You will love it! "
"The Express Rider's Lady by Stacy Henrie not only provides a sweet romance but also gives readers a compelling glimpse into the perilous conditions once common to cross terrain we now take for granted. Smooth writing, vivid settings, and heartstopping action bring the characters and the history to life. A quick read, as typical to the Love Inspired line, but very entertaining!"
"Pony-express-joseph". Licensed under CC BY-SA 2.5 via Commons.
Delsie Radford, the heroine of THE EXPRESS RIDER'S LADY, must travel from Missouri to California in just eighteen days if she wants to be to her sister's wedding. But would such a feat have been possible?
"This is a slightly predictable, but heart-wrenching, story with enough twists and adventure to keep the reader's attention. It also teaches a few good lessons on misconceptions most experienced in life."
by Stacy Henrie
Adult Christian Historical Romance
Paperback & ebook, 288 pages
February 9th 2016 by Love Inspired
Westward Wedding Journey
Delsie Radford is going to make it to California, no matter the danger or difficulty. Her father may have kept her and her sister apart, but Delsie refuses to miss her sister's wedding—even with only eighteen days to get there. And she's found the perfect escort in Pony Express rider Myles Patton.
Myles can't believe it when a pretty socialite hires him to take her cross-country through rough terrain and dangerous territory. Surely she'll quit before they reach their destination—he's known girls like her before. But the longer they ride together, the more Myles notices Delsie's toughness and kindness beneath her polished exterior. And though they may be worlds apart…they might just be perfect for each other.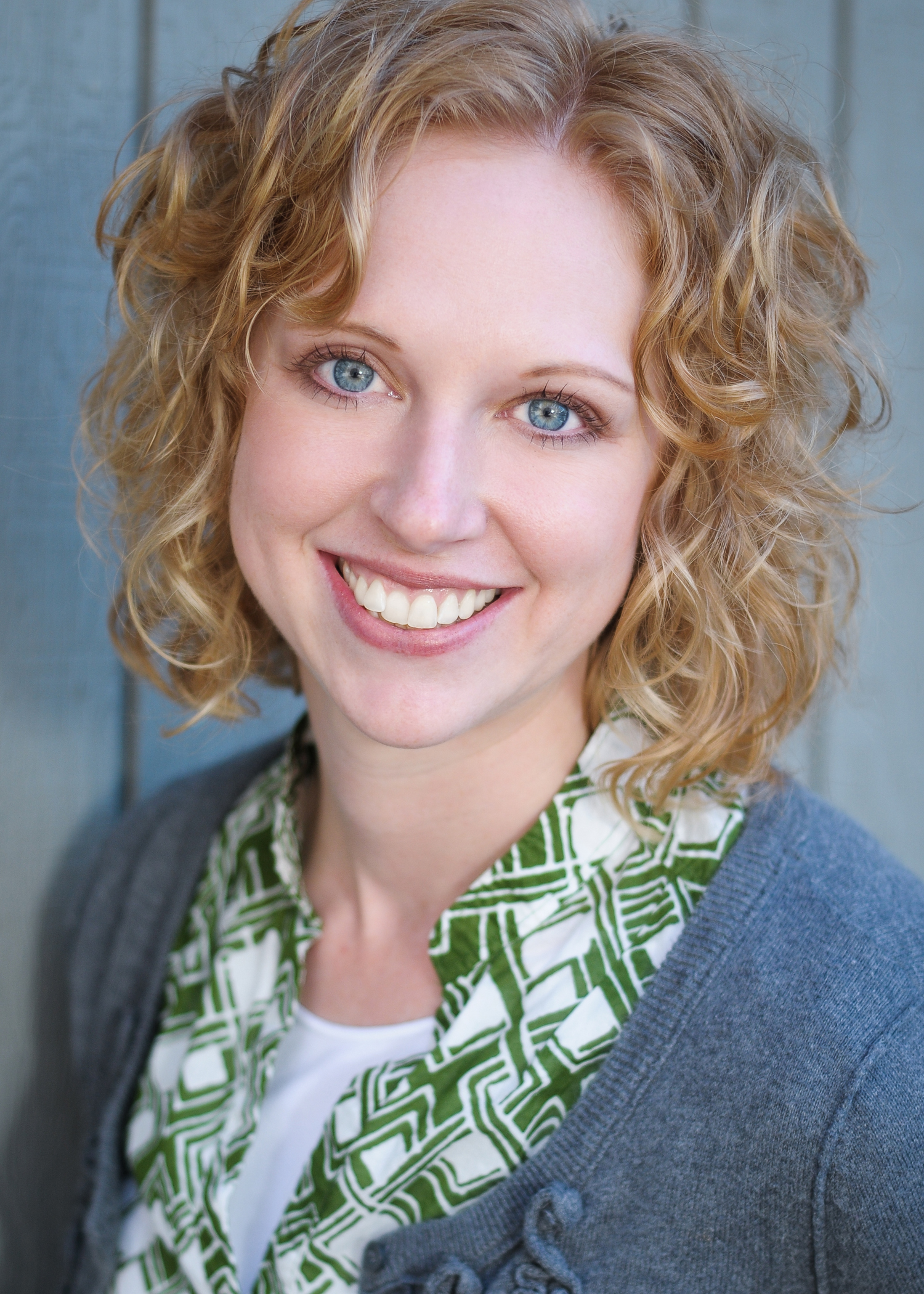 Stacy Henrie
has always had a love for history, fiction, and chocolate. She earned her B.A. in public relations before turning her attentions to raising a family and writing inspirational historical romances. Wife of an entrepreneur husband and a mother to three, Stacy loves to live out history through her fictional characters. In addition to author, she is also a reader, a road trip enthusiast, and a novice interior decorator.
Website - Goodreads - Facebook - Twitter - Pinterest
Tour Giveaway
$50 Amazon eGift Card
(open internationally)
Print copy of The Express Rider's Lady
(US only)
ebook of The Express Rider's Lady
(open internationally)
Ends February 19th
a Rafflecopter giveaway